North country to gather for violin vigil in Adirondacks to honor Black lives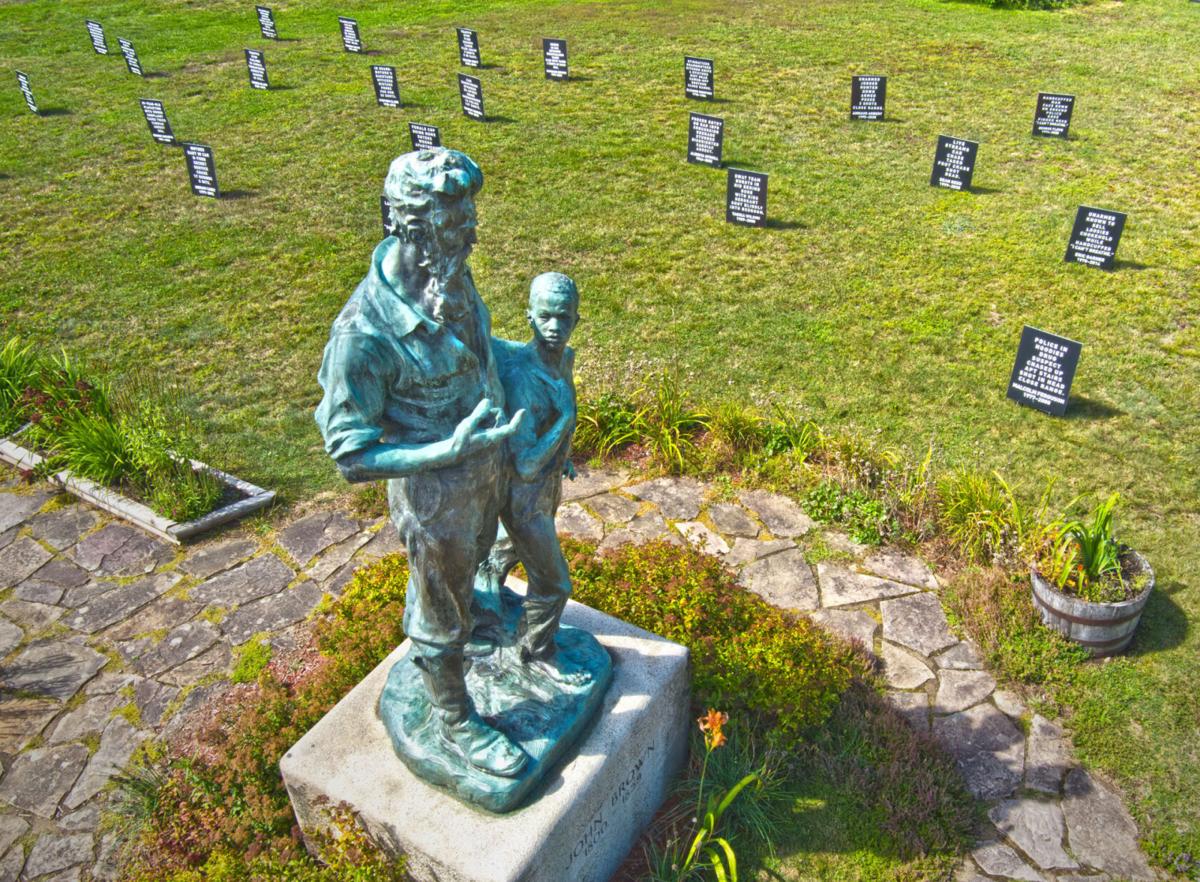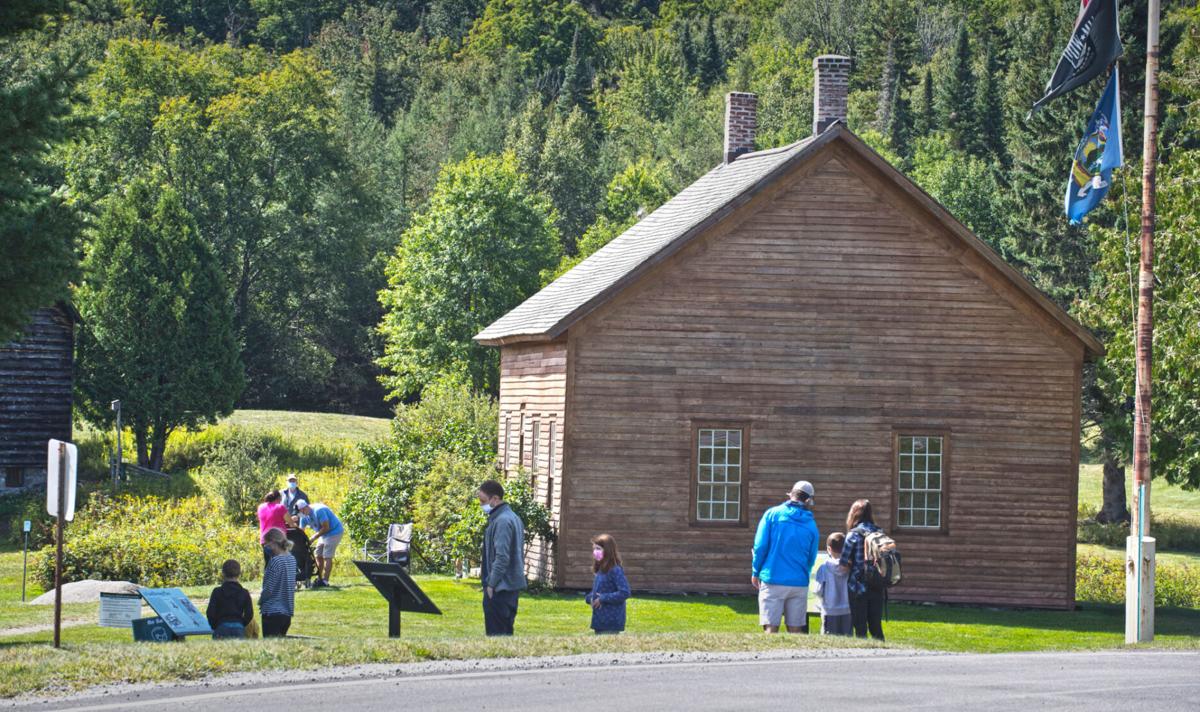 NORTH ELBA — He used to play the violin at an animal shelter, volunteering to help calm the cats. He used to be a vegetarian, and he used to be a massage therapist.
He was 23, walking home from a convenience store when a 911 caller reported him as a "suspicious person" last summer. Placed in a chokehold by police officers in Aurora, Colo., vomiting, receiving Ketamine as a sedative and having two heart attacks on the way to the hospital, Elijah J. McClain was declared brain dead Aug. 27, 2019, three days after police stopped the Black man on the streets of Colorado's third largest city.
He was taken off life support Aug. 30, 2019.
On the one-year anniversary of Mr. McClain's death — the cause of which was listed as "undetermined" on his autopsy report — the north country will convene a vigil for the violinist at a famous farm in North Elba.
Nearly 50 black-and-white memorials surround abolitionist John Brown's farm, where violinists and observers will gather at 4 p.m. Sunday, to play for Mr. McClain.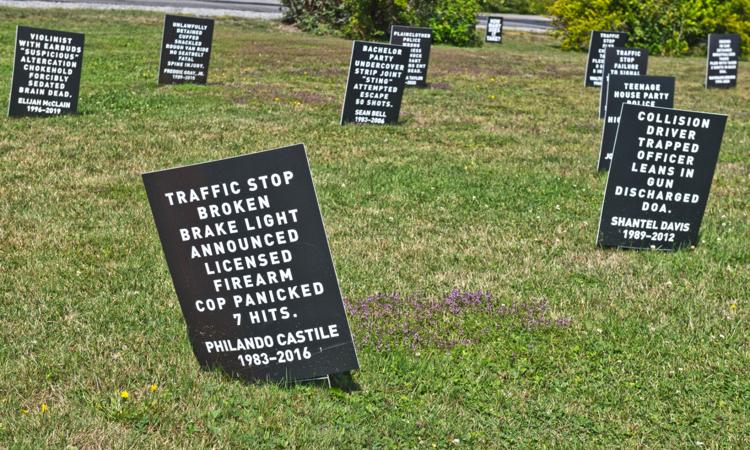 Dozens of violin vigils have been held nationwide, and this weekend's free, outdoor, Violin Vigil for Black Lives will take place at the Memorial Field for Black Lives, installed at the John Brown Farm State Historic Site. Local and visiting string musicians will play, led by jazz violinist Charlie Burnham.
"When we participate in the violin vigils honoring Elijah McClain, we make room to reflect deeply on our country's unique problems and how they make us feel," Mr. Burnham said. "In that moment we are free to grieve, to wrestle with our anger and despair. And then we can find a way to move in a better pattern in our future."
In partnership with the historic site, the activist group John Brown Lives! worked with artist Karen Davidson Seward and Lake Flower Landing, a Saranac Lake arts and culture center, to develop the Memorial Field and begin its installation June 19, or Juneteenth. This year's Juneteenth marked the 155th anniversary of the 1865 date when the final 2,000 enslaved people were told by Union soldiers they were legally free — more than two years after the preliminary Emancipation Proclamation took effect.
The Memorial Field will be visible through Oct. 31. The historic site's exhibits are open daily from 10 a.m. to 5 p.m., except Tuesdays, and the grounds are open year round. Those interested in attending the vigil are asked to email info@johnbrownlives.org to register. Masks and social distancing are required.
Following the May 25 killing of George Floyd by police in Minneapolis, and amid an ongoing, national reckoning of systemic racism, cries for change have sounded and resounded. The Black Lives Matter Movement, JBL Executive Director Martha Swan said, is "a call for action and compassion."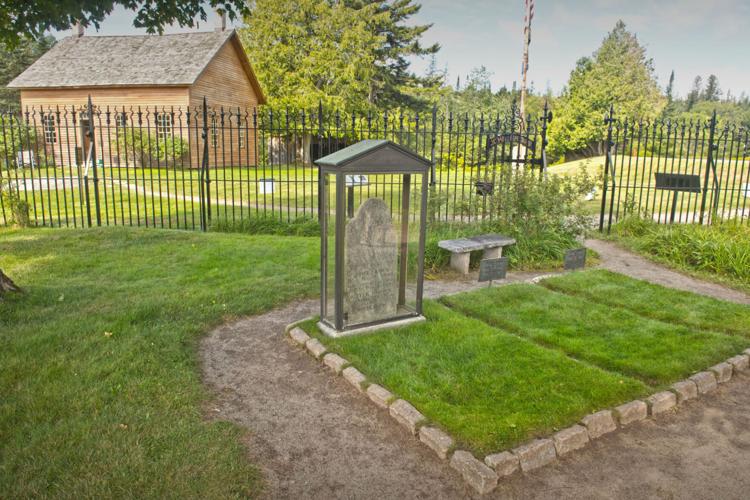 "That's what John Brown was all about," Ms. Swan said. "Installing this quiet, penetrating memorial is really a continuum, a continuum of that tradition. And it draws attention to the fact that there is a long, long legacy of violence against Black lives."
Jordan Edwards, Malcom Ferguson, Gregory Chavis, Breonna Taylor, Michael Brown, Tamir Rice, George Floyd, Amadou Diallo, Philando Castile, Ahmaud Arbery, Tony McDade, Carlos Carson, Atatiana Jefferson, Sean Reed and Tarika Wilson are just some of the Black lives killed by police in the last two decades. Their names, and others, nearly meet the sky as they rest atop John Brown's hill, a hundred yards away from the abolitionist's own memorial among the Adirondacks high peaks.
After John Brown and 22 of his followers attempted to raid the U.S. Arsenal at Harper's Ferry in Virginia, now West Virginia, in October 1859, the wounded insurrectionist was tried and hanged Dec. 2, 1859. A week later, his body was returned to his North Elba farm to be buried. The remains of several others who died during the raid — which was intended to capture arms for a slave revolution — were moved to the farm a few decades later.
Frederick Douglass, abolitionist, writer and friend of Brown's, delivered several speeches on the 59-year-old whose raid is often credited as the prelude to the Civil War and the beginning of the end to slavery.